Use Resume Writing Help And Don't Be Afraid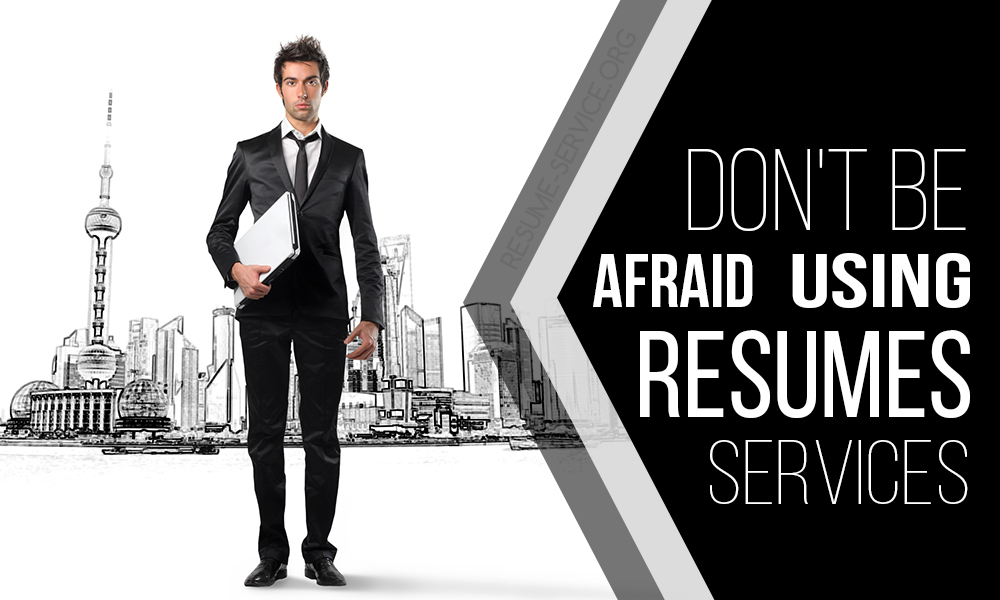 Resume is a document which you need when you are searching for a job. It is very important as this is the only information that the employer knows about you. As a rule, the resume plays a decisive role in those moments when the employer doubts whether to invite the candidate for a personal meeting or not. After all, there may be several candidates with similar resumes but not all of them will be invited to the interview. The task of every person, who is looking for a job, is to have an original resume that does not look like the others. Executive resume writers from our company will quickly write the best resume for you.
Our company can help with resume writing
At first, it seems that it is not difficult to write this paper but it is difficult to avoid the strategic mistakes in resume. Many people ask h Internet for a help because there are many sites with examples of writing a resume, with useful recommendations and tips. But, as you can guess, you are not the only one who decided to use Internet services in this situation. And employers are already tired of looking through standard and absolutely identical resumes from various job seekers who can only change their name, desired position and salary (by the way, this post will be useful for you - http://resume-service.org/blog/how-to-answer-question-about-desired-salary). Such resumes are not valuable at all. But if the employer sees the original paper with a perfect cover letter then everything will be different. The task of our writers is to write such kind of the resume.
To make an order, simply click on the link on our website. Before that, you can read a little about our company, chat with the manager online. By the way, our site is very simple and functional, as soon as you open the page, an invitation to an online chat will appear. Do not wait and do not look for how to contact us, ask questions immediately. Our proficient resume edit service is ready to help you at any time, I mean we have no holidays, weekend and lunch breaks. We are always online and ready to start cooperation. We guarantee you an exclusive resume in which all your best qualities will be described. We know how to submit information in such a way that the employer will be interested and invite you to a meeting.
Also in this section:
What students are most afraid of
Everybody is afraid of something but students have more fears than other people. And it is not surprising, because young people have something to lose (future career and studying). Today we decided to talk about the most popular fears of young people who study in colleges or universities. So, what students are afraid of and in what ways they can get rid of all of these phobias?
1) I can be dropped from the university. All students (even the best ones) are afraid that they will be dropped from the university. After all, it will bring a lot of problems and you will have to waste time. To renew your studying is not so easy, the student will have to spend a lot of nerves and time. That's why many young people prefer to do everything not to be dropped. They try to learn everything you need, maybe you will not always succeed, not always will have perfect marks but young people should do everything to graduate the university or college. Such a fear I would even call useful if it is capable to motivate others to do the right things. And if you will have these habits of successful people, you can be sure that everything will be okay at university.
2) I will not pass the exam. Everyone is afraid that they will not pass the exam from the first time. Well, even those who study the whole year are very nervous before the exams. They are afraid that will have not winning ticket or forget something and other such different thoughts. Everyone knows perfectly well that if you do not pass the exam from the first time then you need to learn the material again and retake. And at this time all your friends will enjoy the rest. It is unfair, after all. In addition, coming to the exam for the second time you cannot get a high mark. If a student cannot regularly pass the exam from the first time then it's time to think about his expulsion. All this is well-known and understood by young people. Therefore, the fear of failure in the exam is very popular among all students.
3) I cannot cheat on the exam. The teacher will notice my cheat sheet. It seems to me, cheat sheets writes everybody. Even if you are not going to use it, you feel yourself much better if the mysterious pieces of paper are in your pocket or somewhere else. In my opinion, even excellent students write cheat sheets, although it is clear to everyone that they always know and remember all the material. But you need to be sure. After all, there can always happen something unforeseen. But there is a category of students who study only thanks to cheat sheets. It turns out that the cheat sheet is an eternal student's friend. You should remember that it can also cause the failure in the exam. So any student is afraid that his cheating will be exposed and the teacher will not just take the cheat sheet but ask to leave the audience and finish the exam earlier. Read the information how students can cheat on different tests.
After all, everyone has heard stories about teachers who are inexorable when they find cheat sheets during the exam. It is easy to overcome this fear - do not write cheat sheets. If you are not sure that you will be able to use it, it is better not to take it for the exam. Or once you have it, do not risk at all if you see that now it is really dangerous. Better try to remember what you learn. And maybe you will be lucky this time.
4) The dean or rector wants to talk to me. Absolutely all students are afraid that they will be invited for a talk to the rector of the university. Almost everyone is sure that such a conversation cannot be pleasant. And as soon as the secretary informs that the rector or dean wants to talk with you, the student begins to panic and worry a lot. Even if he did not do anything wrong and while he or she reaches the office or waits for a break between the lectures, then there will be a lot of variants of why you were invited for a conversation. Students are not afraid the dean or rector but the unpleasant information that they can hear. Internal torments come to the end only after talking with the rector. If you want to find the perfect job, read this post (http://resume-service.org/blog/how-to-find-a-job-that-you-will-love) and be never afraid of serious conversations.
5) I will lose my money. Practically all students have financial problems. Because the incomes are not so much, and they have no experience how to spend money wisely. Everyone can lose money but it is especially tragic for a student. To get rid of such fear is almost impossible: most often students who lost money previously are afraid to do it again as they know their own absent-mindedness. But still try to be very attentive.
6) I will be embarrassed in front of the audience. Like any other person, a student is afraid of shame in public. This phobia appears at the beginning of the first year when you have to go out to a blackboard before the new audience and answer the lessons. Well, who among you was not afraid to answer the task, standing in front of the whole class? You feel constraint and restraint at such unpleasant moments. But the wrong answers are often accompanied by trembling hands or voice, red cheeks or cold sweat. All signs of fear are known for you. You can overcome this phobia only in one way - try to answer in front of other people more often. Maybe these tips on self-presentation will help you to become more confident.
7) I will lose my phone or other gadgets. It is not a secret that students try to have the newest gadgets, and they are proud of them and afraid to lose. After all, gadgets are expensive so their theft or loss brings a lot of trouble and financial costs. If the student loses the phone then this is a great problem because all the contacts cannot be restored forever. The most important is that this fear does not turn into greed and then you will have to overcome a completely different phobia.
8) To be late for the exam. This problem is already real as most of modern students are regularly late for classes, while others can't come on time for an important exam. This act can have different consequences and the teacher's reaction will be most unpredictable. The professor may not allow you to come in or will ask you dozens of additional questions while you will be answering. To prevent fear from turning into reality you'd better turn on several alarms and as soon as you woke up immediately get out of bed. You should know how never to be late again. Come to the exam on time and surprise both the teacher and classmates.
10) I will lose my notes. To be honest, such fear have only the best students. After all, they write their notes on a regular basis and appreciate all the information that is in the notebook. For example, in my group there was a girl she always had a lot of notes and if someone from the students (especially losers) asked her to give a note to copy, she worried a lot that she would not be given a notebook in time or worse, that somebody would lose it.
So, in our company you can order a resume, a cover letter or thank you letter. Prices you can discuss with the manager individually but the site has a special calculator to determine the approximate amount of payment. We always have a system of discounts. Maybe you will be interested in it. Trust us, and we will write such important documents for you. Our resume writing help company will never let you down. Low-priced professional cover letter writer knows that your future depends on these papers, that is why we will do everything to make them perfect. Most of our customers successfully received well-paid jobs. We know how to make your dream true!
Popular Posts: