Resume Writing Companies: Make The Right Choice!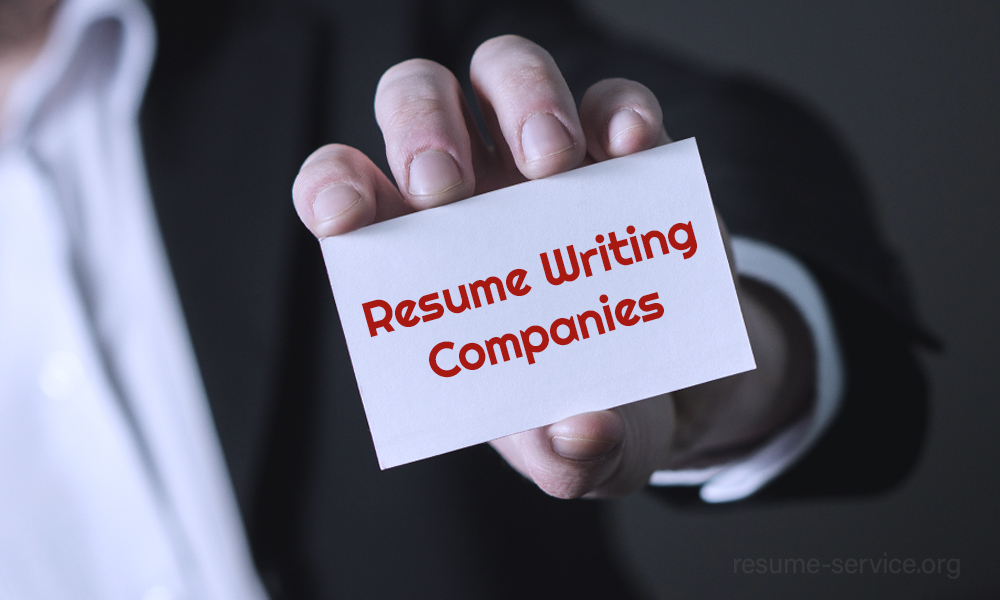 Internet provides us with almost limitless opportunities and possibilities. It helps us in every sphere of our life. Now you can find a job without leaving your house, and it is also possible to work at home. However, to get a work you need to pass a job search process, in which resume is one of the main tools. Nowadays there are so many professional resume companies that offer their services in resume writing. Resume companies promise to do everything for you, your task is to provide them with necessary information about yourself and your working biography. Although such companies are numerous, our resume company guarantees you quality, professional help and excellent result.
On our online service on resume building you can find all the necessary information about how to write competent resume. Now we are going to give you some extra tips on resume creation, in particular we will discuss 5 phrases that you should avoid in your resume.
5 phrases that should be excluded from your resume
What you should not write in resume if you do not want it to be sent to a "trash".
The main target of each jobseeker when he creates resume is to "catch" a recruiter and to get invitation for an interview. That is why most employees try to write as much information as possible about their previous work place and personal qualities, which may be useful for the occupied position. Trying to make an impression, some people are ready to do everything, neglecting decencies. Our resume writing company online is going to tell you what you should avoid in your resume not to get into "ignore-list" of an employer.
1. I am the best candidate
Self-confidence and trust in your powers is always an extra bonus for any candidate. But do not confuse it with the overconfidence. Do not write in resume that no one can cope with the work better than you, that you are a real leader and professional, whose competitors are nothing comparing with such a skillful and experiences candidate.
First of all, you can not compare yourself objectively with other employees or jobseekers who apply for the desired vacancy, without being aware of their abilities and work experience.
Second of all, such a comparing is unethical and provocative. It is extremely hard to prove the statement that you are best of the best before starting to work. And how will you behave if on practice it will be seen than you are not that skilful as you think?
2. I can work for free
Another mistake that jobseekers with poor work experience but huge desire for work make is that they say they are ready to work "for the idea" without being paid. Never write in resume and never say during the interview the phrase that you agree to work for free, even if it is a joke.
If there is a lack of experience or you hesitate to announce the desired level of salary, it is better to speak about your qualities, which will allow your future employer to look at you as at valuable worker. Turn this disadvantage into advantage. You may write that despite the lack of work experience, you are ready to learn, to perform difficult projects and to prove that even a beginner can cope with difficulties.
When you say you do not claim high payment, it means that you are not interested in success of a company and soon it will be discovered that you are a mediocre employee.
3. I do not do charity
Many jobseekers think whether they should mention the desired salary level in their resume. The answer is obvious – yes. It will restrict the circle of employers who are ready to consider your candidacy, and thus it will prevent you from getting of not interesting for you offers. However, do not tell how much you were paid at the previous work place. It is also forbidden to speak in a rude manner how much expensive your time and efforts are, and point at the insolvency of your potential employer.
If development and perspective are important for you, it can be reasonable to "show flexibility". An HR manager will definitely notice what is more important for you – job for salary or growth perspective. Of course, you should not underestimate yourself, but overestimation of your own abilities will not bring you benefit anyway.
If you can not evaluate your experience in a certain sum of money, you should be ready to discuss it during the interview. So think it over carefully. Are you really worth the money you claim and does your desire correspond the reality?
4. Communicability (sociability), stress-resistance, focus on results
Such phrases can be found in most of formulaic resume that have nothing in common with individuality and personal approach. If you want to become a part of "general mass", not having special features comparing with other candidates, feel free to use these phrases and also do not forget to write about the working knowledge of Microsoft Word and Internet Explorer.
Now let's talk seriously. Such characteristics do not show your abilities at all, they do not characterize you as professional. Do you want to tell about your communication skills? Give an example how you managed to establish relationship with the team, managers, and even with a rough customer, who agreed to talk to you only. Is stress-resistance your strong side? Share a story how you managed to stay calm and cold-blooded during the inspection, even when your chief accountant lost his consciousness because of the nerves. In such a way you can "decorate" your resume making it an excellent visiting card that will raise your price on the labor market.
5. I can not work in a team
Here such phrases as "I can be late, because I outside the city" or "I have 8 children, who are ill sometimes" and so on are also included. In fact, honesty is a great feature. But you should know how to correctly present such facts, turning your disadvantages into advantages. If you can not work in a team, write that you work very productively by yourself, and your last place of work proves this fact. If you have 8 children, it characterizes you as disciplined and multitask worker. And your lateness you can compensate for the speed and quality of work, and also you are not afraid to overstay at work for some time.
Remember that your first meeting with your potential employers happens via resume. On the average a recruiter spends a couple of minutes to read it. So use the above mentioned tips before sending your resume, you will attract the employer's attention and you will win your way much faster!