Best Cover Letter Writing Service Helps You At The Interview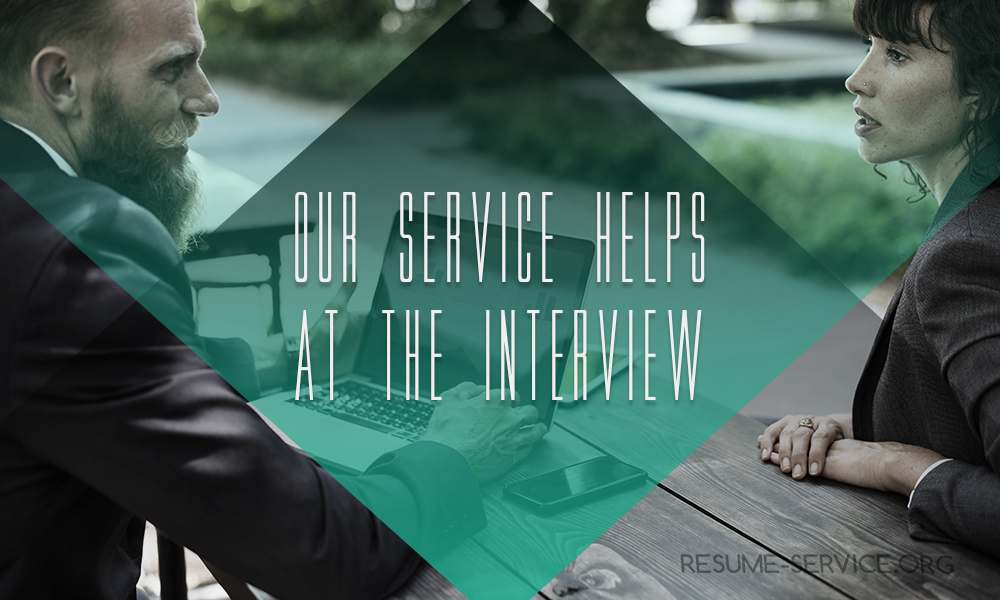 Every day thousands of people are looking for a job. Some of them are graduates who are dreaming about perfect career, others are those who dream to change the certain job. We are not interested why you are unemployed, we just want to help you become the part of a successful company. Our company specializes in writing CVs and cover letters. Our professional resume writers online can do everything for you!
Popular client services: we write a cover letter for you
Many job seekers are wrong as they think that cover letter is not important for the employers. Such people can't even understand that it is the greatest mistake ever. Your resume is just a short personal data. Looking through it, the boss can understand only who you are and what is your education. In your cover letter, he is going to read about your plans for the future, expectations from this job, the reasons why you chose this company, etc. To tell the truth, this piece of paper is as important as the resume.
Professional writers can help you with writing such letter. They know what information it should include, they know all the details connected with formalization. It is better to order the cover letter at our company if you want the employers to pay attention to your resume. Contact this UK cover letter writing service, as soon as possible.
How to pass the interview successfully
I understand that many people are worrying during the first meeting with their employers. Often the employees forget everything they wanted to ask, they forget all the preparations. They are too frightened and I can't say that such interviews are successful. To avoid such situations you should read our list of useful tips. You can write down them in your notebook and take it with you. Remember that first impression is very important. Before going to the interview, read this interesting post - http://resume-service.org/blog/10-interview-questions-that-can-deceive-you.
1) Read about the certain company. If you know who will be your interviewer you can read information about this person. In this case, you will know what to expect. One of the main rules – never let to catch you off guard. It will be wonderful if you know the general characteristics of your future job which you submitted in your resume.
Also in this section:
2) Take care of your appearance. You should know about the dress code (if it is in the company). In any case, try to choose a modest and business outfit. Check your hairstyle, makeup, shoes. Everything should be simply, but tastefully. After a cup of coffee, you must be sure that you have fresh breath. Clean your teeth or use the chewing gum. But never munch your gum during the interview. Do not use perfume with a strong odor. And never forget about the smile. As shiny white smile is a fresh breath, a successful career and a success in love.
3) Arrive at the office. Do not be late, you should come 5 minutes earlier. If you understand that you can't come on time, call and inform your interviewer about it.
4) Introduce yourself. Tell your name and surname. Also, keep a positive attitude and eye contact. Your interviewer should also introduce himself. And now you are ready to start the interview.  All the time try to control your body language. Don't be shy and tired. You should also control your speech, never use informal language even if the manager uses unusual expressions. Always think what you are talking about, do not worry and do not get confused. By the way, we have the special post: how to introduce yourself.
5) Do not show that you are in a bind. I am sure that most employers do not want to have people among their workers who are in a bind. Such people are ready to do any work, they have no great ideas, they just need a job and that's all. The employers are not interested in such employees. So, when you go to an interview, believe in yourself, try to speak confidently. You should demonstrate that you do not just need a job, but you are interested in this job, you appreciate this company, you want to work and be useful for this organization. You are not in a bind; you are just looking for new opportunities for self-realization.
6) Answer the question: what happened with your job? I know this question hates every employee. And I can understand why. You could have personal reasons why you left your previous job or maybe you were fired. I recommend you to be honest with your future boss. Of course, you can tell him an interesting story about your past, but today is very easy to find out the truth. So, do you need all these problems and misunderstandings? Be honest! Think about this question beforehand, you do not need to tell the details. But your answer should be truthful and understandable.
7) Ask about the details. At last, you can ask some questions connected with your future job. I know there are many details which are always interesting to employees. You must be sure that this position is really perfect for you. But be careful, discussing the salary issue (http://resume-service.org/blog/how-to-discuss-salary-issue). You can even ask when your employer will be ready to inform the results of your recruitment. When the conversation is ready, you should thank, smile and leave the office.
If you want to find a job quickly, you can use our services. The best cover letter writing service will write an excellent cover letter for you, you can also order a resume and thank you letter. Pay attention that you can order three papers at once and it will be perfect for you. We are serious about every order and our customers are always very satisfied with the cooperation. For many years of existence, our company became very popular. Our customers appreciate us for our reliability, high professionalism and high quality of papers. When our customers quickly get new jobs it means that we did a perfect job! We know that it is not easy to find a good proofreader of a cover letter. Wish you good luck and well-paid job!
Interesting to read: