How To "Sell" Yourself: 4 Simple Steps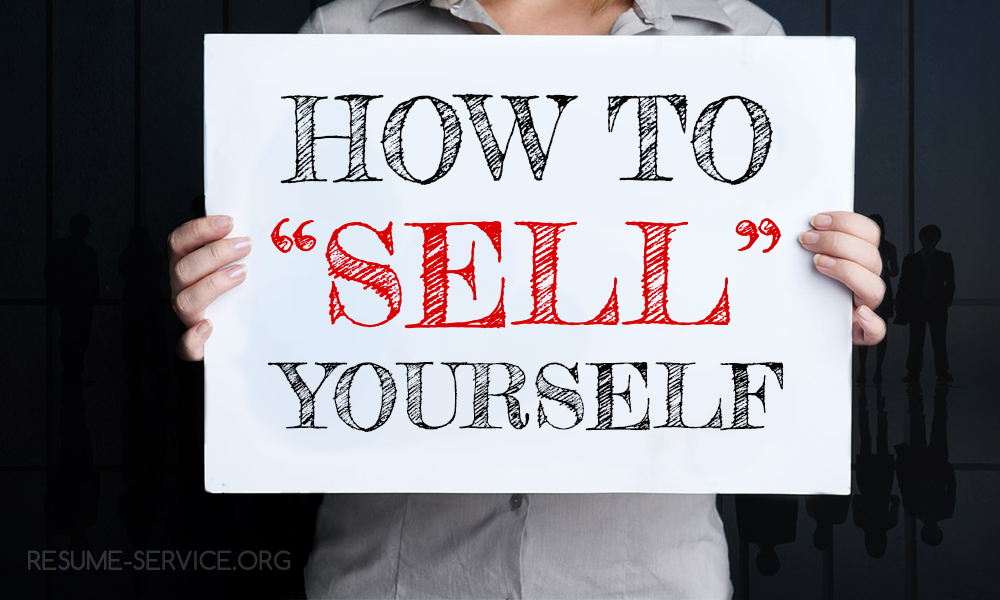 How to sell yourself beneficially
When you look for a job in fact you try to sell yourself, your knowledge and skills on the labour market. So what do you need to do to make employer want to buy you? Imagine that you are an item on the auction. There are many people, buyers, you are demonstrated and evaluated. Let's begin with the name of the item.
Step 1
Begin with yourself. Your task is to make others want to buy you. When you come to a shop, what is the first thing you pay attention to? This is the package or wrapping of a good, only after that you pay attention to the content. It means that first of all you need to think about the package. It is considered that in the process of creation of a new product almost 80% of money is spent on its design and advertising! It is not a secret that style of clothing is like passport, it denotes your belonging to a certain circle of people at once. It especially works for such items as accessories, in particular watches, purse and tie.
The image that you have created works on you or against you. Not to become its victim, you need to have conscious approach taking into consideration what goal you want to achieve. For this purpose you need to clearly define your career goal. If you want to get managing position, then you should not look like a courier. However, the most important thing is not to overdo, not to look unnaturally an even ridiculous because of your too big ambitions.
Think of your hairdo and shoes, clothes and accessories, look through the fashion magazines, go shopping, but the process of "packaging" should not take too much time, because the essence of a product is its inner part.
Your basic education, work experience in a certain field, additionally gained education, gained skills, abilities, and even hobby. Evaluate your professional skills as it is, discover your talents and go ahead. Everything mentioned above should be correctly presented in your resume. For this purpose you can use one of the resume writing services online. We would like to remind you that our professional resume writers cost less than services of many other resume websites.
Step 2
You want to sell yourself as much expensive as possible. However, employers vise versa want to buy you as cheaper as possible. Such a contradiction needs to be solved somehow, having defined the area cost of your knowledge, skills or services on the labour market. Define who you are and where you want to work. Consider that if a big famous company has a vacancy, then the competition is also high. Maybe, you should try to be employed in a branch office or to begin with a small company, show yourself and then try to get a job in a bigger corporation.
Define your salary limits by analyzing the vacancies advertisements. You need to be aware of the level of popularity of your specialization, its level of demand on the labour market, learn the main requests and so on.
Step 3
Appeal to potential buyers. Yes, you have guessed, we are talking about resume. If you need help building a resume, visit our online resume website. However, before you start writing it, you need to collect as much information about a company, in which you would like to work as possible. Learn everything possible about its reputation and financial state, staff turnover, salary delay, possibilities for career growth and so on. It would be great to figure out before the interview why a previous worker has left, what salary he used to get, if there are clearly formulated position responsibilities and so on.
So, you are interested in a couple of companies. Except the truthful data about yourself (no one asks you to describe in detail all you career path) it is important to specify what your demands are. In a few words you can describe your further actions on the image strengthening or on the company income increase. Also explain why you have decided to send your resume to this very company.
Do not accept the first job offer you get and do not agree with all its conditions. Remember, you are an expensive product and you choose your future "owner" on your own. If they have evaluated and appreciated you, it means you have made a good sales exchange: they pay you enough money and you provide them with your professional services. Only on such conditions you can get a job and come to a mutual understanding and satisfaction.
Step 4
Direct contact. It is considered that am impression about a job seeker is created during the first two-three minutes and further it influences the employer's mind. You need from the very beginning, from the first minute to feel that you are not "a stranger" in the unknown surrounding, it is difficult but possible. For example, imagine that you have already been in this office for many times. You need to have energy, health an successful look. You need to look like a new worker of the company.
Remember how it was at school or at university. The most important thing is not knowledge (you can not know everything), the most important is to convince that you have knowledge. You are modest, patient, communicative, professional, easy to be taught, reliable and they can trust you. It is important not to start boasting during the interview and demonstrate all the skills you have, but to convince your potential employer that you are the one whom they are looking for. Probably, they will try to provoke you testing your stress-resistance, so you should demonstrate tactfulness and understanding.
And of course do not forget to visit our resume writing service where you can find many useful posts on how to pass the interview successfully, how to get prepared for it, how to build competent resume and many others. We hope that this post about how to sell yourself, i.e. how to get a good job with satisfying work conditions, was useful for now. Now you know what you are worth and how to use it in the work search process. All you need is to think thoroughly over your every next step.